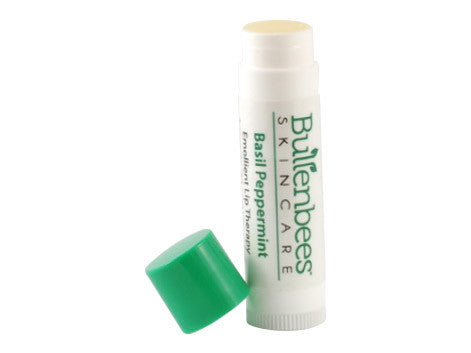 Bullenbees Skin Care
Basil Peppermint Lip Repair
Basil Peppermint Lip Repair
 The Lip Repair is highly concentrated with vitamin E which is suspended in avocado oil to make this lip treatment good for all climates and conditions.  This formula contains basil and mint essential oils to provide a hint of aromatherapy without being overpowering. 
 Wear this sheer under your daily lipstick of by itself!
Key Ingredients:
How to Use:
Apply to lips and enjoy!
Made with:
Avocado oil, bees wax, mango butter, coco butter, candella wax, tocopherol acetate (vitamin E), lecithin, peppermint oil, basil extract oil
Active Ingredients:  Oxybenzone, Avobenzone (sunscreens)
---
Share this Product
---
More from this collection